Few years back, people with moderate income, either inherited a home which was built by their predecessors or if they planned to build a house it was only when they got their annuity amount or got substantial money as an inheritance. The tax incidence on construction of a house was too high and there were not enough tax benefits attached to the same. Middle class people only day-dreamt about owning a proper house, it was the prerogative of rich or well off people to get a house constructed for themselves and their family.
The scenario changed with the liberalisation of Indian economy and housing was shortlisted as one of the thrust sector for revival of economy and accordingly required measures were taken to push up the things for housing sector. Apart from easing of home-loan process and interest rates, one of the push-ups to the housing sector given by Government was benefits in regard to Income-Tax. Here we shall give a short synopsis of few deductions to be claimed in regard to home loan:
Paid Interest will be treated as loss: The interest component of the EMI's paid for the home loan will be treated as loss to the assessed and accordingly will be deducted from his income. This deduction will be effected from the year in which the construction of the home is complete. A maximum deduction of Rs. 2 Lakh can be claimed in regard  to home loan for the home used as own residence and if the property is rented then entire interest amount for the year shall be deducted.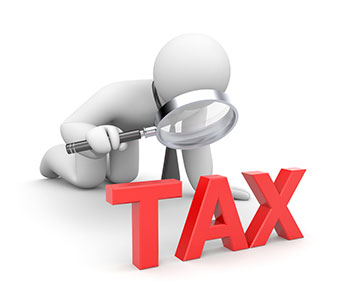 Is deduction available on principal repayment? : The repayment of principal amount of home loan also falls under the purview of deduction factor. The part of EMI which is repaid as Principal amount is eligible for deduction u/s. 80C of Income tax. However, a maximum amount of Rs.  1.5 Lakh will be eligible for deduction.
Even Stamp duty paid and registration charges will be eligible for deduction: Section 80C also allows the amount paid towards Stamp duty and registration charges as deduction for the year the payments were made.
Pre-construction interest is also eligible for deduction: Along with, the deduction of Interest paid with EMI's starts with the financial year the construction is over, the deduction for pre-construction interest can be claimed from the same year. However, it shall not be more than Rs. 2 lakhs for the house used as residence, divided in five equal instalments.