For some, this New Year has brought a lot of new beginnings in their life. January being a season of marriage has witnessed a lot of couples settling down and start a new life.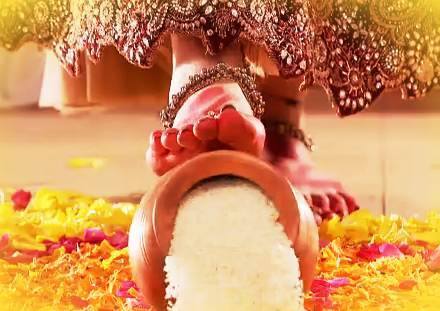 In our country, Griha Pravesh of a new home is considered to be one of the most auspicious rituals before entering into a newly built house. Once the house is ready, the family moves in on an auspicious day that is determined by the astrological charts. We congratulate everyone who has moved into their new homes.
Like marriage, for many people, owning a home is the fulfillment of their dream. As marriage showcases stability, prosperity and fertility in one's life so does owning a house.  As one moves ahead in the journey of life, having a stable home is an obvious need.
On this note it is very important for a newly wed couple to own a house that is built with the pillars of love and affection. Another benefit of owning a home is that it gives you complete control and freedom. You get the complete freedom of choosing which things to be placed where. Which wall to be hammered. And of course, it saves you from the hassle of shifting from one apartment to another. Considering the future aspect, your children will have a more secure surrounding to grow and cherish fond memories in their own home.
When starting a new family, the feeling of owning a home is a feeling of pride. It helps you in bringing steadiness in terms of giving security, luxury and comfort to you and your family desired for.
Therefore, in this phase of life when starting afresh, owning a home can play a vital role in bringing you and your family on a concrete ground.