Light and color can influence how people perceive the area around them. Different light sources affect how the colors of walls and other objects are seen. Specific hues of colors seen under natural sunlight may vary when seen under the light from an incandescent light-bulb: lighter colors may appear to be more orange or "brownish" and darker colors may appear even darker.Light and the color of an object can affect how one perceives it's positioning. If light or shadow, or the color of the object, masks an object's true contour (outline of a figure) it can appear to be shaped differently from reality.Objects under a uniform light-source will promote better impression of three-dimensional shape.The color of an object may affect whether or not it seems to be in motion. In particular, the trajectories of objects under a light source whose intensity varies with space are more difficult to determine than identical objects under a uniform light source. This could possibly be interpreted as interference between motion and color perception, both of which are more difficult under variable lighting.
The general model of color psychology relies on six basic principles:
•Color can carry specific meaning.
•Color meaning is either based in learned meaning or biologically innate •meaning.
•The perception of a color causes evaluation automatically by the person perceiving.
•The evaluation process forces color-motivated behavior.
•Color usually exerts its influence automatically.
•Color meaning and effect has to do with context as well.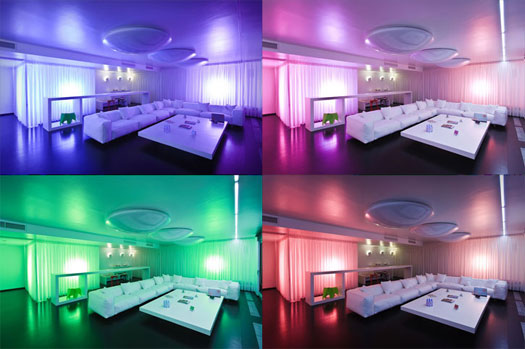 Meaning of colors:
RED
Red is the color of fire and blood, so it is associated with energy, war, danger, strength, power, determination as well as passion, desire, and love.
Light red represents joy, sexuality, passion, sensitivity, and love.
Pink signifies romance, love, and friendship. It denotes feminine qualities and passiveness.
Dark red is associated with vigor, willpower, rage, anger, leadership, courage, longing, malice, and wrath.
Brown suggests stability and denotes masculine qualities.
Reddish-brown is associated with harvest and fall.
ORANGE
Orange combines the energy of red and the happiness of yellow. It is associated with joy, sunshine, and the tropics. Orange represents enthusiasm, fascination, happiness, creativity, determination, attraction, success, encouragement, and stimulation.
Dark orange can mean deceit and distrust.
Red-orange corresponds to desire, sexual passion, pleasure, domination, aggression, and thirst for action.
Gold evokes the feeling of prestige. The meaning of gold is illumination, wisdom, and wealth. Gold often symbolizes high quality.
YELLOW
Yellow is the color of sunshine. It's associated with joy, happiness, intellect, and energy.
Dull (dingy) yellow represents caution, decay, sickness, and jealousy.
Light yellow is associated with intellect, freshness, and joy.
GREEN
Green is the color of nature. It symbolizes growth, harmony, freshness, and fertility. Green has strong emotional correspondence with safety. Dark green is also commonly associated with money.
Dark green is associated with ambition, greed, and jealousy.
Yellow-green can indicate sickness, cowardice, discord, and jealousy.
Aqua is associated with emotional healing and protection.
Olive green is the traditional color of peace.
BLUE
Blue is the color of the sky and sea. It is often associated with depth and stability. It symbolizes trust, loyalty, wisdom, confidence, intelligence, faith, truth, and heaven.
Light blue is associated with health, healing, tranquility, understanding, and softness.
Dark blue represents knowledge, power, integrity, and seriousness.
WHITE
White is associated with light, goodness, innocence, purity, and virginity. It is considered to be the color of perfection.
BLACK
Black is associated with power, elegance, formality, death, evil, and mystery.
Black gives the feeling of perspective and depth, but a black background diminishes readability. A black suit or dress can make you look thinner. When designing for a gallery of art or photography, you can use a black or gray background to make the other colors stand out. Black contrasts well with bright colors. Combined with red or orange – other very powerful colors – black gives a very aggressive color scheme.