Anukampa Group needs no introduction. The group is referred to be one of the pioneers and the oldest groups of the Rajasthan Real Estate. The group was established in 1978 by Mr. Gopal Prasad Gupta and has emerged as a Real Estate Giant since. The group has proved itself to be the synonym of Trust and Quality and has created incredible landmarks such as Malls, villas, Group Housing, Townships, Hotels, and condominiums. With over 50lac sq. Feet of construction in 53+ completed projects and 8000 happy customers, the group follows Strict QSS procedures where every individual associated with the group is committed towards delivering the best quality, Standard, and Services.
Focus - Anukampa Implies the simple idea of being "compassionate", Hence customer satisfaction is the Prime Focus for Anukampa Group. The group endeavours to delight its customers by providing them Real Estate solutions and services, Keeping the fact in mind "Every Indian lives his life dreaming to build his own home" Anukampa not only share his dream but also help them to achieve.
Vision - Anukampa knows what importance a home holds in an individual's life that's why they always strive to build the best of quality construction, keeping prices affordable, clarifies its vision to be the leading Real estate Group in Rajasthan and spreading smiles with every square feet build.
Mission - To build a legacy of trust in the business of Real Estate, including land development & marketing. The group is committed to incorporate all the likes and dislikes of its customers to ensure that the provided solution suits the best and satisfies the needs, while maintaining the highest standards of Excellence.
Values - To maximize customer and shareholder value through world class construction practices, continuously striving for excellence in construction and services we provide. To lead by example through a commitment that empowers the organisation at every level to strive for the highest levels of quality, customer care and stakeholder value.
Team - The group is led by our Chairman Mr. Gopal Prasad Gupta. He has been one of the pioneers of the Real Estate in Rajasthan and has been the part of this business for over 40 years now. He has  held the chairmanship of Rajasthan Builders association for the longest term, and is currently serving as The Chairman of CREDAI Rajasthan, Mr. Gupta has been an active participant into the  structuring of the real-estate sector, he has played major roles in planning and execution of building bylaws. He passed the lineage and legacy to our Managing Director Mr. Prashant Gupta who has been recognized and rewarded with the "young Entrepreneur award" at the Rajasthan real estate awards 2012 for his innovative creations and the proven record of creating real estate milestones in Jaipur. The Team Anukampa is a blend of experience which comes with practice and age and the zest of youth which brings in the creativity and new ideas.
The Projects - Some of the crown Jewles of Anukampa, have become Landmarks of Jaipur City. Our first project a residential colony named "vidhyut Nagar" on Ajmer road has become one of the posh colonies of the city today. Our Project "Hanging gardens" holds the award for being the "Largest vertical township in Rajasthan". The accolades continued with "Genesis" being the "tallest building of Rajasthan" and "Grandeur" being awarded for its quality and technological excellence.
THE HANGING GARDEN - The project is a magnificent residential paradise and surrenders you to the enchanting natural brilliance. Hanging Garden features 2, 3 bedrooms, with over 600 flats and 200+ families living in it, Hanging Garden is a project that introduced Jaipur to vertical living.
ANUKAMPA GENESIS - With over 150000 square feet of construction in 150 flats. Anukampa Genesis stands 16 floors and holds the award and recognition of being the "Tallest building of Rajasthan" The project has a lot to offer with its specially designed studio apartments. The project was completed within a record time of 2 years and now is home to 150 happy families.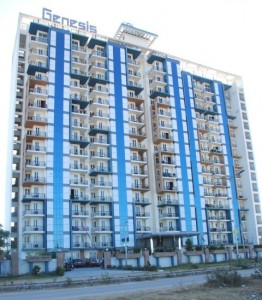 GRANDEUR - Grandeur is perfect example of technological advancement and construction quality. The ultra high end residential apartment has won several awards and recognition at different fronts for its unmatched construction quality and use of first world technology.
CELEBRITY HOMES - The project has western style villas to offer great comfort, privacy and joy of having his own bungalow at a very effective cost. The project is almost sold out and more than 50 families residing in their villas right now.
ANUKAMPA PLATINA - "Anukampa Platina" is located on 200 ft. Wide road near the Iskcon Temple road in upcoming residential hub of Jaipur called Mansarovar Extension. The project is ground +13 stories of splendor and is divided into 8 blocks. The project consists one premium NRI block which is designed and developed as per the living needs of NRI customers. Platina is just 3 kms away from Asia's largest residential colony Called Mansarovar.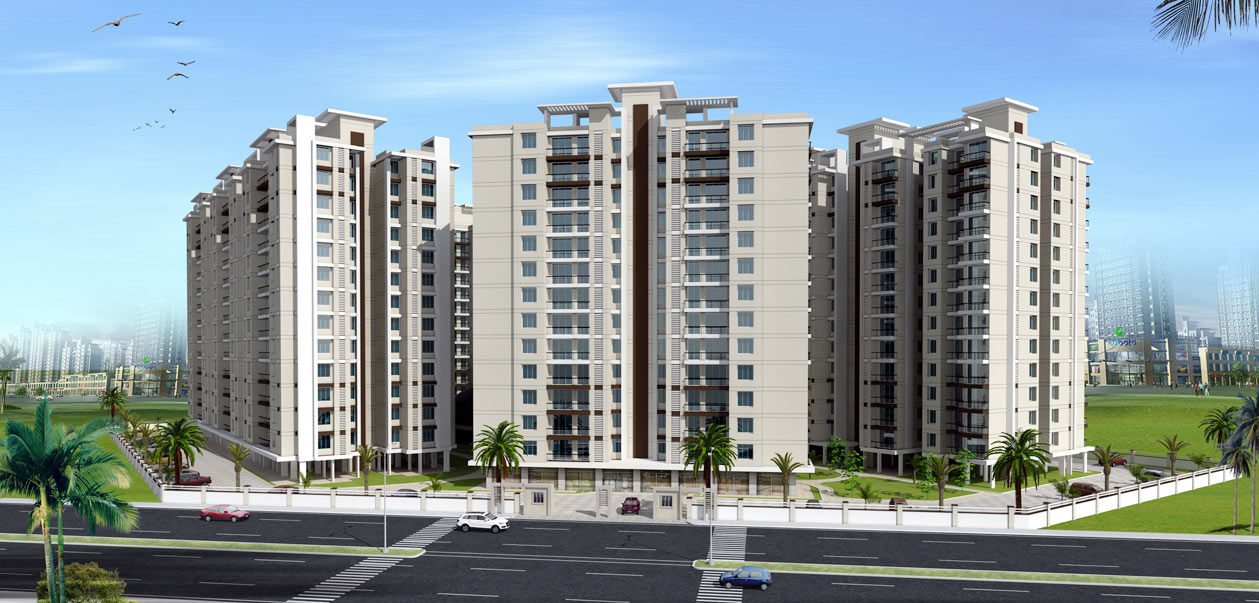 ATLANTIS - Our high end super luxury apartment project is located at the heart of city on Bhagwan Das Road, between The Civil Lines and the state assembly on a 100 feet wide road. The project redefines luxury with "personal lift" that opens in your Apartment, imported marble, high end electrical and bathroom fittings. Each of the 18 Apartments of the project take luxury to a new level.
OMEGA - located in the lap of nature. Omega has more than 700000 Sq. feet of constructed area and a total of 208 flats. Apart from the vertical township the project also offers plots and land, catering the need of each and everyone, a step ahead with comfort and happiness. Anukampa Omega is "Generation next home".
TULIP - Tulip a Residential apartment in Jaipur, away from couching pollution of traffic. At tulip you can expect your home to be harmonious, blend of the city beat and your idea of a heaven, Based at one of the upcoming prime locations of Jaipur called Jagatpura.
ROYAL CELEBRITY - Royal celebrity is truly an estate created by nature. The project an unparallel serene view natural settings and is surrounded by abundant greenery. It is Minutes away from all major development and huge future potential. Royal celebrity is also close to special economic zone (SEZ).