Diwali, one of the most awaited and gleefully celebrated festivals of India is just around the corner. It's that time of the year when you have friends and family visiting over for celebrations, greeting, or the famous cards party. This is why you want your home to be warm, inviting and look beautiful. While the beautiful lights on the exterior are a given, here are some easy and convenient decoration ideas that'll beautify your home on Diwali this year.
Spruce it up with Diya & Candle Decoration
Simple, beautiful and easily available; Diyas and candles are the best ways to add to the beauty of the house on the night of Diwali. You can further add to their beauty by decorating them with acrylic colours, beads, and sequins.
Rev it up with Rangoli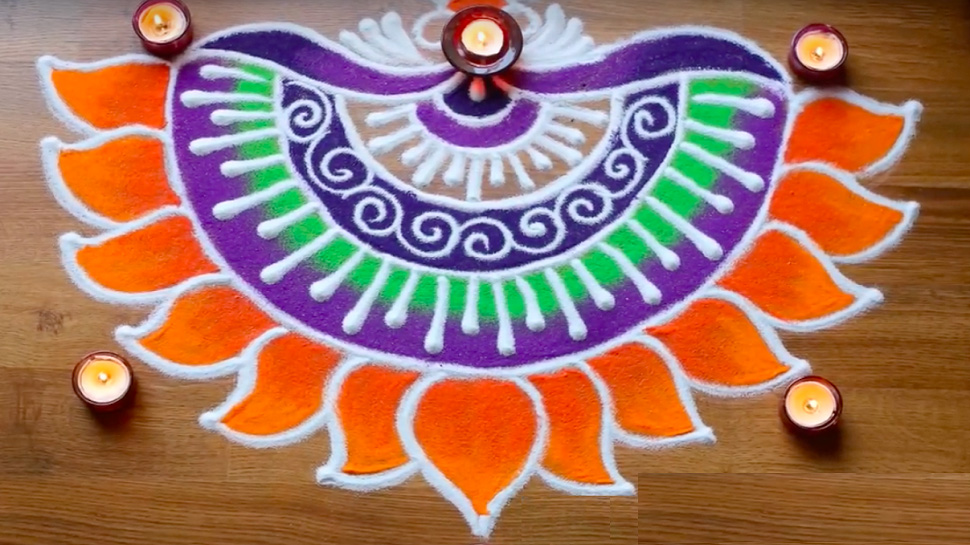 An ancient traditions, Rangoli's are the best way to beautify your home while also showing your hand at creativity. If that seems a bit challenging for you, don' worry. There are various tools to help you make a rangoli.
Top it with Paper Toran
Toran's are usually used to decorate doorways using leaves, flowers and strings. But if you cannot get hold of the supplies, you can craft them out of paper too. Don't forget to hang a bell at its end, to make it look traditional.
Bottled Fairy Lights
A latest trend borrowed from the west, it is as simple as putting series lights in a mason jar. For an unconventional decorative idea place a flower or any decorative element like coloured glass, twigs or pebbles,  invert a wine glass and place a candle on the top.
Don't Forget the Aroma
A nice and pleasant smelling house should always be in your list because this counts the most when considering home decoration for Diwali. Use aroma candles, incense sticks and potpurris to make your house smell like a dream.